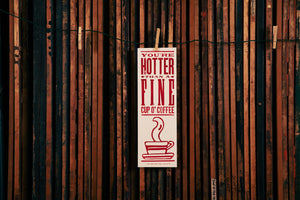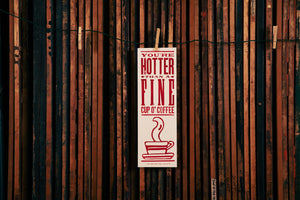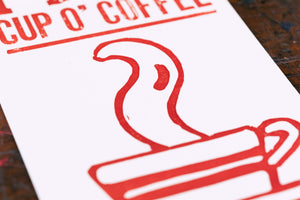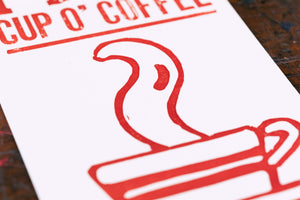 On Sale
You're Hotter Than Poster
Combined with metal and wood type—including a rare, veneer typeface (circa 1880–1905) instead of the traditional wood type cut from a single solid piece of wood—this classic Hatch Show Print poster is ideal for your coffee bar, kitchen, or workshop. 
Inspiration for the countless iconic posters throughout the 140-plus year history of the letterpress print shop is sometimes unknown. For this two color beauty, we are certain of the inspiration. Around Hatch Show Print, very few things are finer than a hot cup of coffee.
Designer's Notes
Approximate Size: 6" x 18"
Letterpress print.
Printed on a Vandercook SP-15, or a Miehle 29.
Handmade in Nashville, Tennessee.
This poster is also available framed: