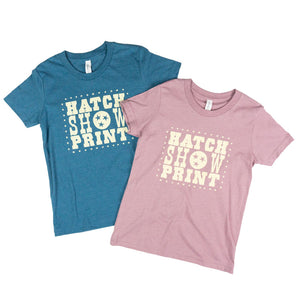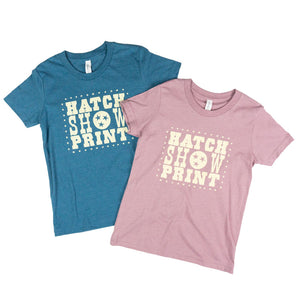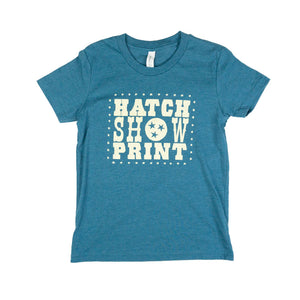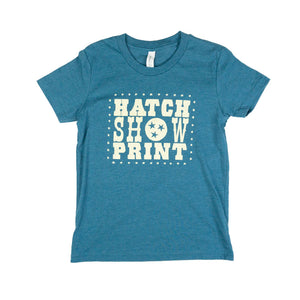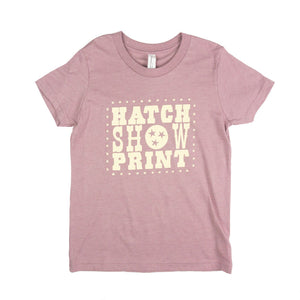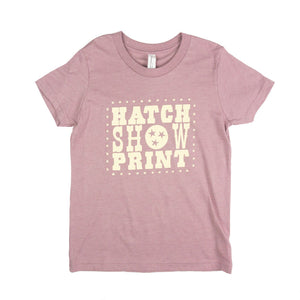 On Sale
Youth Hatch Star T-Shirt
Hatch Show Print has fans all over the world, both young and old. Fortunately for the youngsters, this tee is just for them! Available in deep teal or orchid with the graphic in cream. 
While you're at it, pick up the "Something to Roar About" poster that served as inspiration for this shirt. 
52% Cotton. 48% Polyester.