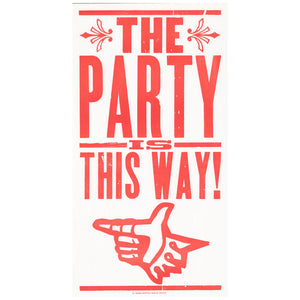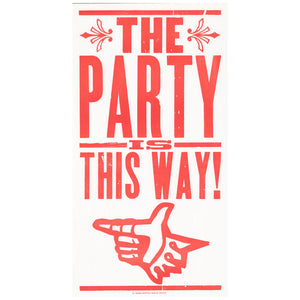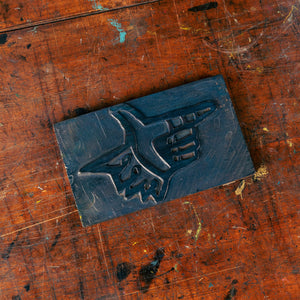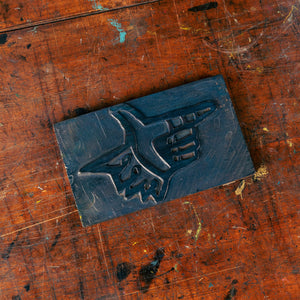 On Sale
Party This Way Poster
A supersized manicule, or printers' fist, print block has been used over the decades at Hatch Show Print to direct attention and point the way. Medium and large wood type keep things legible from a car or on foot. 
This handmade poster is direct and directional as it is cool. Snag this bold, single color poster for your den, office, or anywhere you want to point the way to your next party.
Designer's Notes
Size: 11" x 21"
Letterpress print.
Printed on a Vandercook SP-15, or a Miehle 29.
Handmade in Nashville, Tennessee.