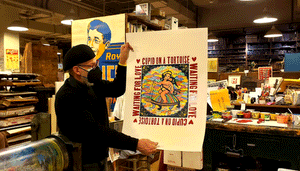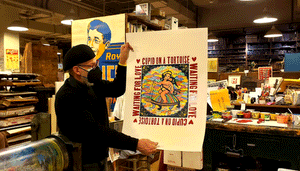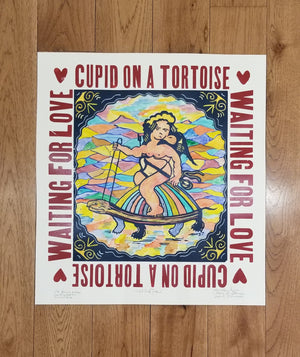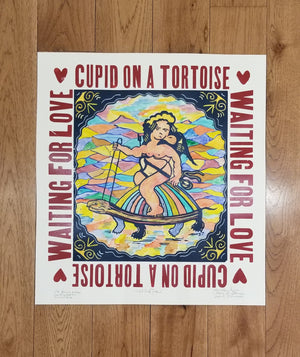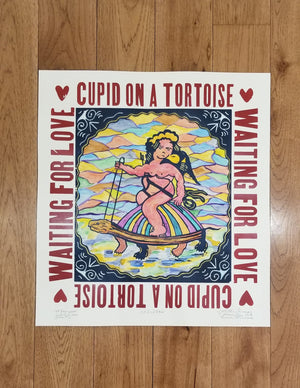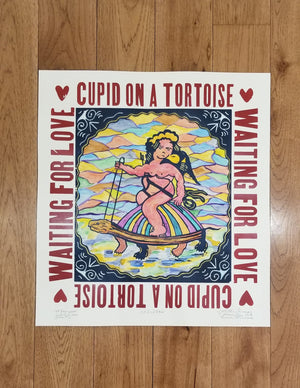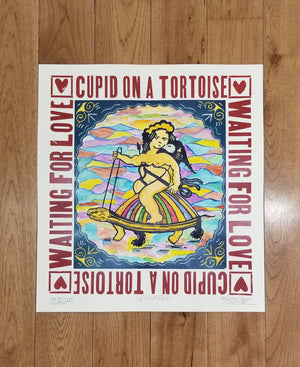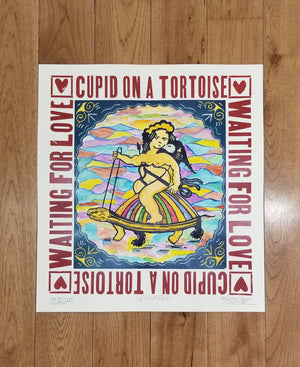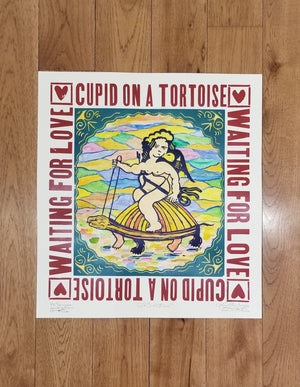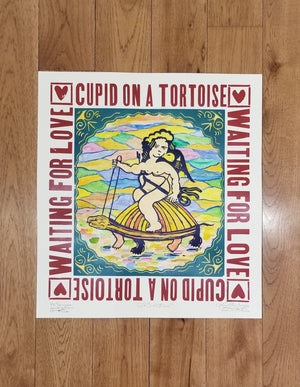 On Sale
Jim Sherraden's Cupid on a Tortoise Print
Carved, printed, and hand water-colored by the master himself, Jim Sherraden. Based on a 1650s Dutch tile, this initial run of 7 prints are all uniquely painted making each print a one of a kind masterpiece.
Please note that each print varies slightly in color and design, therefore making each one unique. If there's a specific print you have your heart set on, let us know in the "note" section when placing your order.
Approximate Size: 20" x 22"