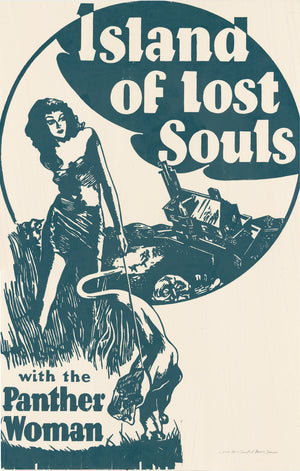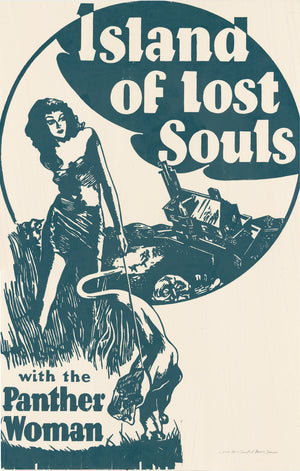 On Sale
Island of Lost Souls Print
This historic restrike is an original advertisement for the 1932 film Island of Lost Souls, an adaptation of H.G. Wells' novel The Island of Dr. Moreau. The film, now part of the Criterion Collection, was directed by Erle C. Kenton and stars Charles Laughton, Bela Lugosi, Richard Arlen, and introduces Kathleen Burke as The Panther Woman.
Printed from the original 26" x 40" hand-carved printing block used by the shop to produce the film advertisements when the Island of Lost Souls first premiered, this restrike is a must-have for vintage horror fans. Fashionably frightening!
Designer's Notes
Size: 26" x 40"
Letterpress print.
Printed on a Vandercook 28-42. Inked by hand.
Handmade in Nashville, Tennessee.