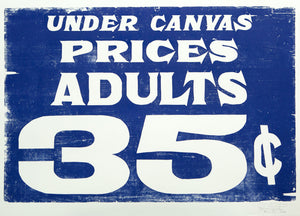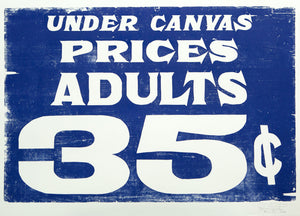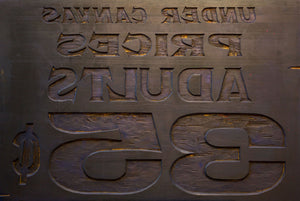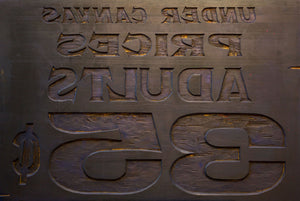 On Sale
Under Canvas, Adults 35 Cents Print
Working extensively with traveling shows or live entertainment productions, Hatch Show Print often printed more than advertising and printed on more than just paper. This design would have been put down on paper and hung as part of the advertisement for a show, printed on muslin so it could hang from a tent or near the ticket booth on a material that could easily be rolled up, packed away, and used again. 
Carved around the turn of the twentieth century, this block still holds up in the press, supporting our thought that if you carve it once, and carve it well, it can last year after year, town after town!
Designer's Notes
Size: 40" x 26"
Restrike of historic print block.
Letterpress print.
Printed on a Whitlock flatbed cylinder press (originally) and a Vandercook 28-42.
Handmade in Nashville, Tennessee.