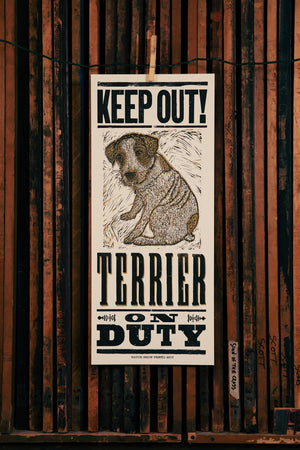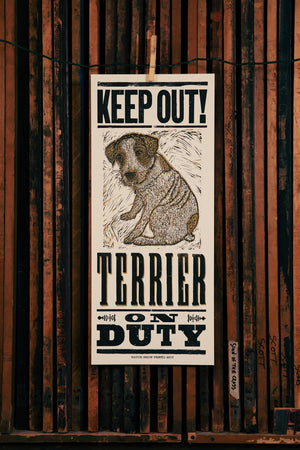 On Sale
Terrier On Duty Poster
Celebrate your terrier with an incredibly detailed—and accurate—hand-carved, two-color image, accompanied by antique wood type, printed in black and brown ink.
The two-color printing blocks, hand-carved in linoleum, were created similarly to the way Will T. Hatch and his staff designed the striking blocks for the stars of the Grand Ole Opry from decades past, referencing photographs then simplifying them to two-color line art that manifested three dimensionality, with shadows and depth revealed when one block is printed atop the other in different colors.
Designer's Notes
Approximate Size: 9" x 22"
Letterpress print.
Printed on a Vandercook Universal I or Miehle Pony.
Handmade in Nashville, Tennessee. 
This poster is also available framed: