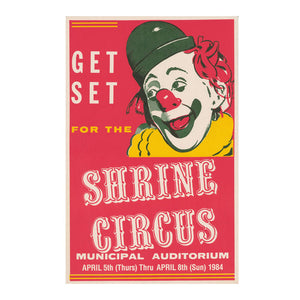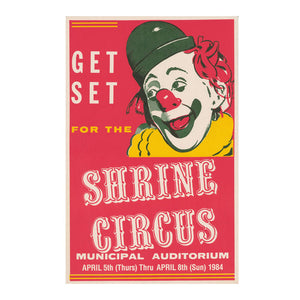 On Sale
Shrine Circus Vintage Poster
While doing some organizing, we recently discovered a trove of vintage, original posters that we are making available for sale. The posters vary in age, style, and quantity. We know there are lots of fans that would love to own some of these. When possible, we will provide the estimated date they were created. These are all very limited in quantity so act fast!
Approximate Size: 11" x 4.5"
Quantity Available: 7
*Due to the vintage nature of these posters, some wear and tear may be evident. We select the best option on hand to send out for each order.