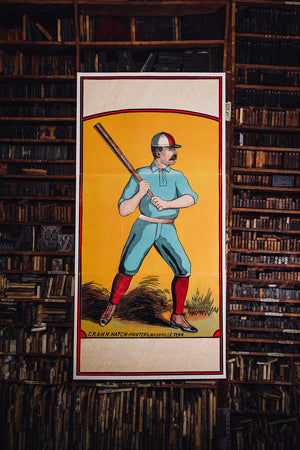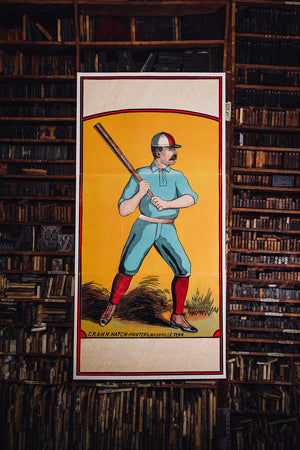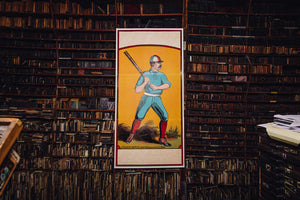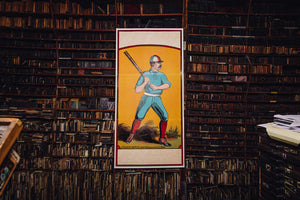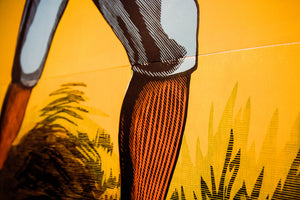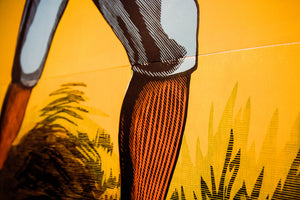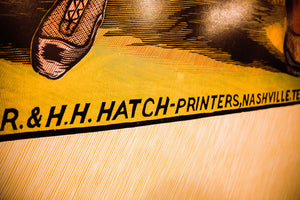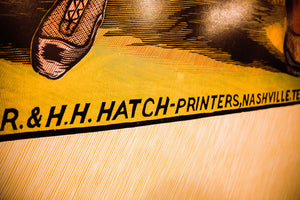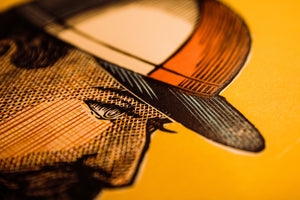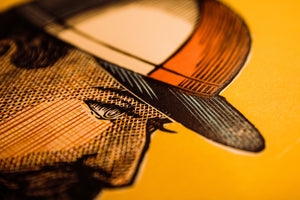 On Sale
Baseball Player 3-Sheet Print
This five color, three sheet baseball player is one of the shop's all stars. In 2019, after studying prints of the remaining blocks, we decided to carve the entire set again, to bring this character back to press.
This three sheet piece requires fifteen passes through the printing press to complete (five per sheet), and is hand-inked from start to finish.
The original fifteen blocks necessary to complete this print were carved in 1887, most likely for the short-lived Nashville Blues (they lasted less than a season), though the advertisement might have been used for other teams as well, in the ensuing years. The blocks have since been carried around the city, as Hatch Show Print moved four or five times after these blocks were in use originally. Through those moves, and successive staff in the shop, some of the blocks were lost or damaged. Now we can celebrate the history of the shop in this color-saturated print.
Designer's Notes:
Size: 40" x 78"; 3 separate sheets, 40" x 26" each
Letterpress print.
Handmade in Nashville, Tennessee.