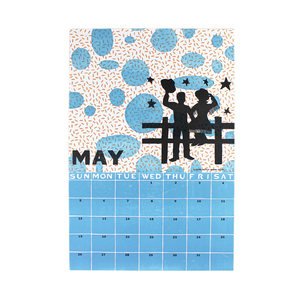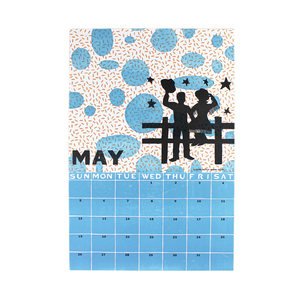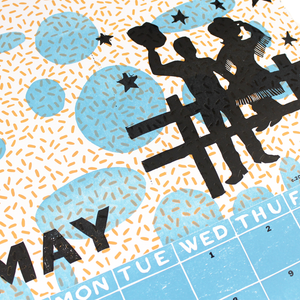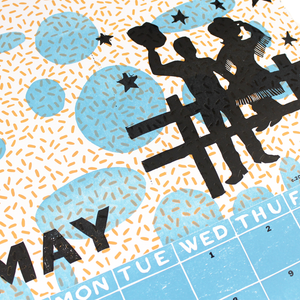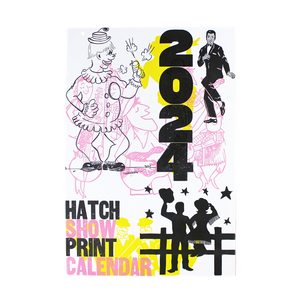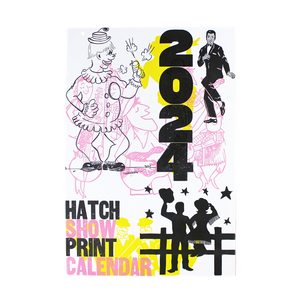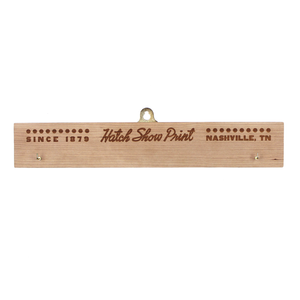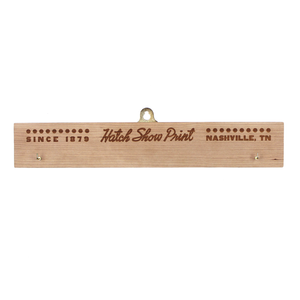 On Sale
2024 Limited Edition Calendar
Designer Cory Wasnewsky pulled out some of our quirkiest characters tucked away in the wall o'wonder to celebrate 2024 in this limited-edition Hatch Show Print calendar. New graphic backgrounds cut into wood printing blocks and a palette of bright colors come together in perfect harmony. It's a combination guaranteed to make those appointments for the dentist much more fun to make!
You can purchase the calendar with a handy-dandy wood hanger, also handmade here in Nashville, or without. If you were fortunate enough to have gotten your hands on last year's wooden hanger frame, rest assured, this year's calendar will still fit!
And once the month is in the books, the print can be trimmed from the calendar dates and framed or hung on its own to enjoy long after the year is over.
We don't want to alarm you, but when they're gone, they're gone!
Approximate Size: 15" x 22"