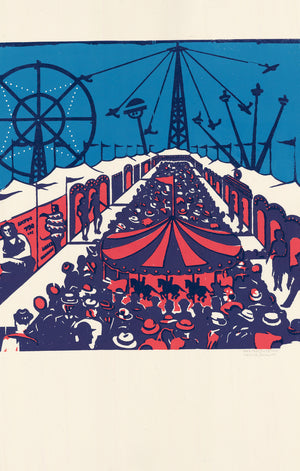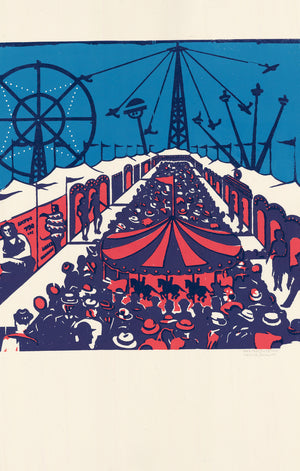 On Sale
Carnival Midway Print
This intricately designed Carnival Midway Print captures the sensation of wandering through a carnival crowd while taking in all the sideshows and amusements that a mid-century traveling circus has to offer. The print makes excellent use of negative space in the foreground and background, as seen in the runway and tents, as well as detailed carving work, bringing to life the carousel, the Ferris wheel, and other amusement rides.

The "Midway" in the print means the heart of the action for a circus or carnival, with the midway being the central area where the sideshows and amusements are located, while the design for this historic print dates back to the 1930s and 1940s, when Hatch printed thousands of posters as advertisements for traveling circuses.
Designer's Notes
Size: 26" x 40"
Letterpress print.
Printed on a Vandercook 28-42. Inked by hand.
Handmade in Nashville, Tennessee.