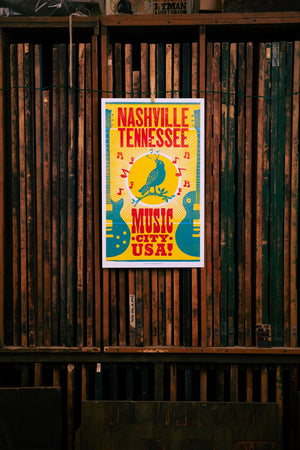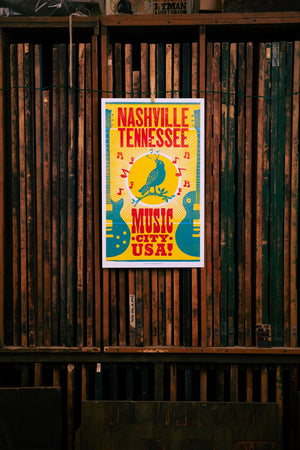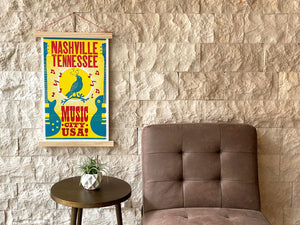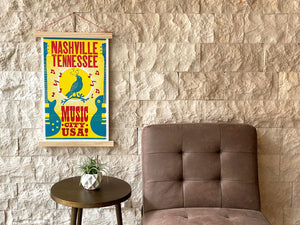 On Sale
Bluebird Music City Poster
Capturing the singing spirit of Music City USA, this three-color Hatch Show Print poster is a contemporary take on classic Hatch elements. This dynamic and artistic expression of the essence of Nashville, Tennessee, flies off the shelf, as recent visitors and long-time residents alike are delighted to have this unique, collectible poster to remind them of Nashville and the vibrant beauty of Hatch's letterpress art.
Designer's Notes
Approximate Size: 14" x 22"
Actual sizing may vary
Letterpress print.
Handmade in Nashville, Tennessee. 
This poster is also available framed: