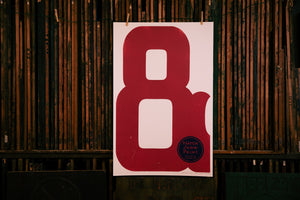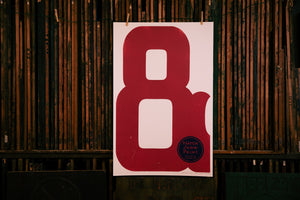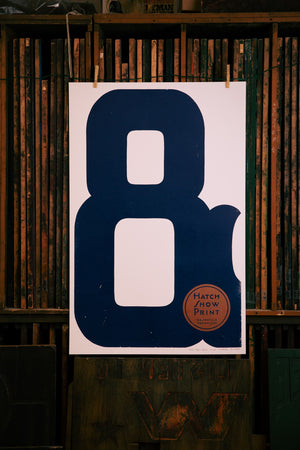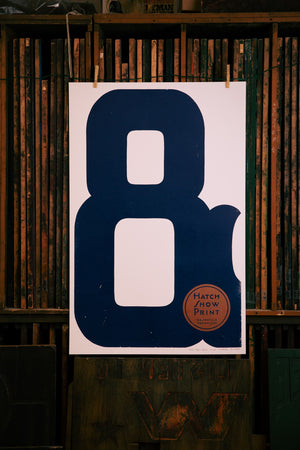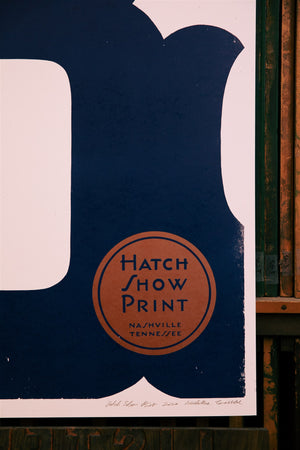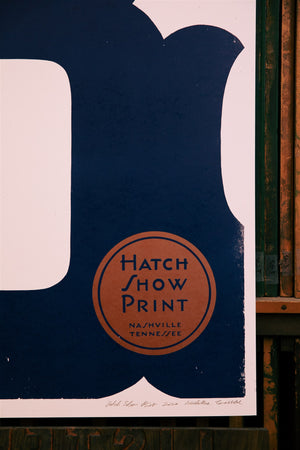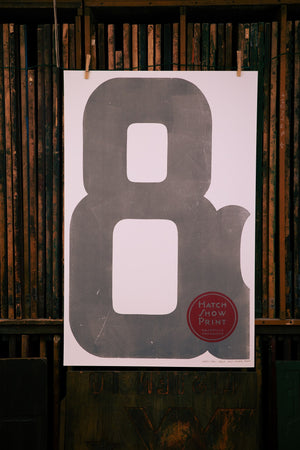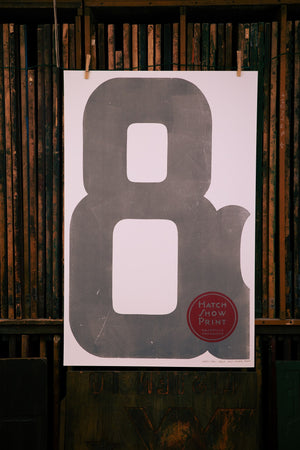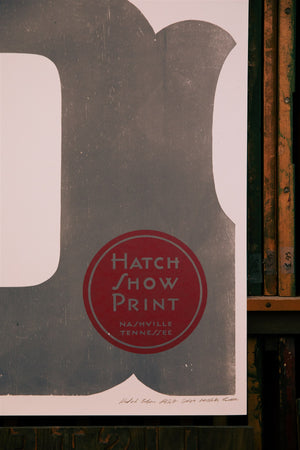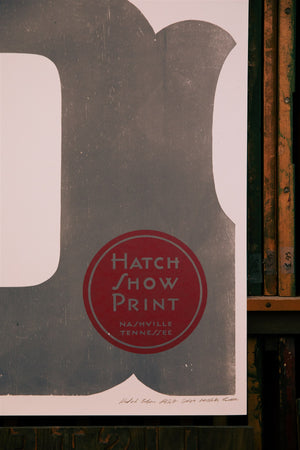 On Sale
Ampersand Print
The Ampersand is part of a full alphabet block set that was carved in 1885, some of the oldest blocks in the archives. This font, or set, of type is known in the print shop as the "one sheet type" because it takes a sheet of paper that is at least 26 x 40 inches to print it; close to the largest sheet-size paper available when Hatch Show Print opened in 1879. The size of the printing press beds, and the largest printing blocks that could be printed, were determined by the paper available.
Designer's Notes
Size: 26" x 40"
Letterpress print.
Printed on a Vandercook 28-42.
Handmade in Nashville, Tennessee.