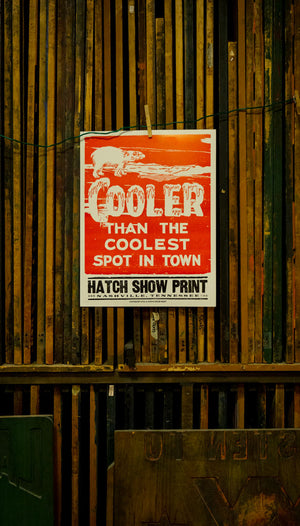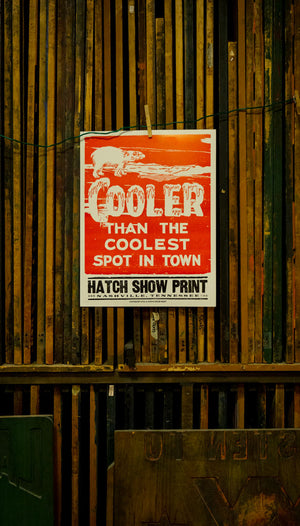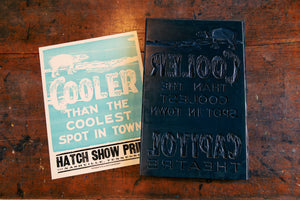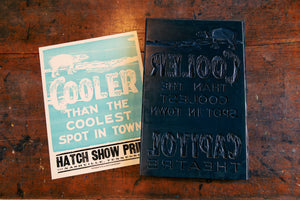 On Sale
Cooler Than The Coolest Poster
While this block was originally used to advertise the joy and relief that theaters offered in the early to mid-twentieth century, also known as air-conditioning, it is a great way to tell someone what you think of them! Printed in hot red and cool blue on white. 
Current Color Available: Hot Red

Approximate size: 14" x 18"
Actual size may vary