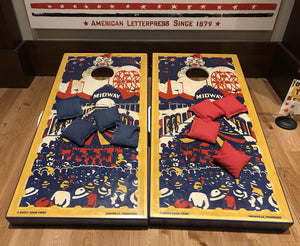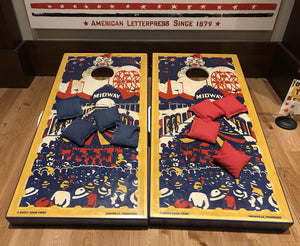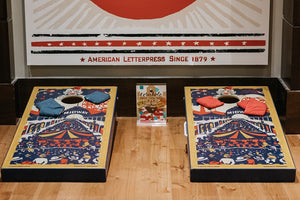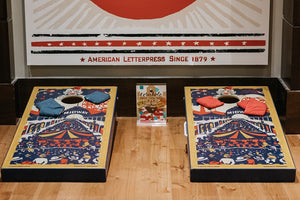 On Sale
Hatch Circus Cornhole Set
Please note: this item is made to order and ships directly from the manufacturer. Please allow an additional 3-4 weeks for delivery.
This cornhole set features a midway design that dates back to the 1930s and 1940s, when Hatch printed thousands of posters as advertisements for traveling circuses.
Handmade in USA.
3/4" Prime Grade Birch Plywood Tops
1"x4" Southern Yellow Pine S4S Side Frame Boards
8 Premium Solid Color Toss Bags
Outdoor Nylon Rope Carrying Handles
Price includes free shipping to Continental United States.