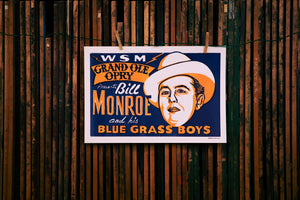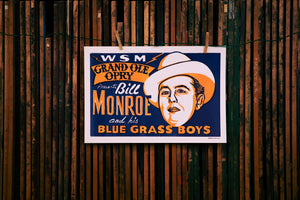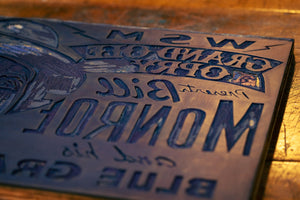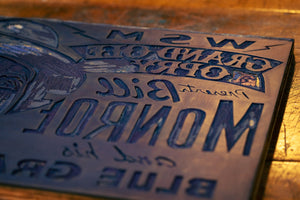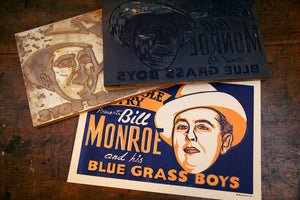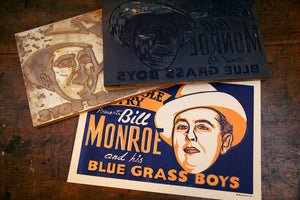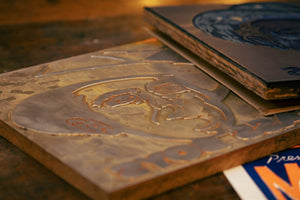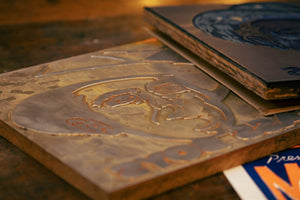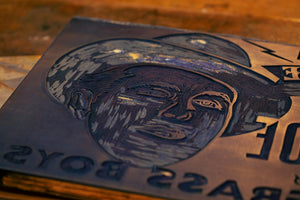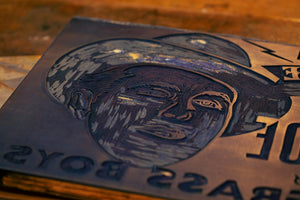 On Sale
Bill Monroe Horizontal Poster
A striking blue-and-orange poster designed in the 1940s for the Father of Bluegrass, Bill Monroe.

This vibrant poster dates back to when Monroe was first supercharging old-time country music and transforming it into the high lonesome sound of bluegrass. Monroe used Hatch Show Print posters to advertise his appearances beginning in 1940, his first year performing on the Grand Ole Opry. 

The print is produced using two hand carved printing blocks, one printed in orange, and the second block printed atop it in blue. While the image grabs your attention, the detailed information, a specific show's dates, times and location, would have been printed underneath this on a larger poster advertisement.
Designer's Notes
Approximate Size: 23" x 16"
Actual size may vary
Restrike of historic show poster.
Letterpress print.
Printed on a Miehle.
Handmade in Nashville, Tennessee.