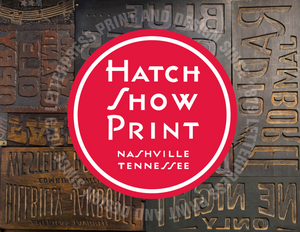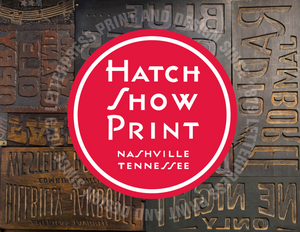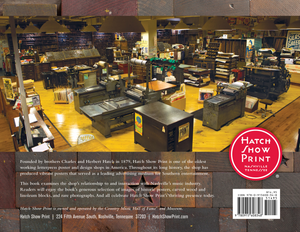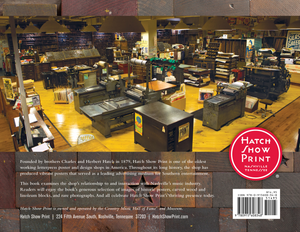 On Sale
Hatch Show Print: Letterpress Print and Design Since 1879 Book
Founded in Nashville in 1879, Hatch Show Print is one of America's oldest working letterpress poster and design shops. Despite the onslaught of technological innovations such as offset printing, graphic software, and laser and digital printers, Hatch Show Print continues to thrive in the twenty-first century. The fidelity of the shop to a hand-carved, hand-set, hand-inked, and hand-cranked ethic and aesthetic preserves a continuous link to the earliest days of commercial printing, while elevating letterpress design and printing to a high art.
Hatch Show Print's history mirrors the spectrum of American entertainment from the late 1800s to the present. For 140 years, Hatch Show Print has provided performers of all stripes—from circuses, traveling vaudeville shows, and professional wrestlers to Grand Ole Opry stars and touring rock bands—with vibrant posters that combine color, individuality, and bold, tactile design. Hatch Show Print still designs and prints five hundred to six hundred different posters a year for classic and contemporary artists such as Willie Nelson, Dolly Parton, Jason Isbell, and Kacey Musgraves, and fulfills the needs of businesses and national brands.
Hatch Show Print secured its place in country music history through a close association with Nashville's Grand Ole Opry. Today, the Opry ranks as America's longest-running radio program. The show debuted in 1925 on WSM. By the 1930s, the weekly broadcast had also become a stage show, with a cast of professional entertainers—including Uncle Dave Macon, DeFord Bailey, and the Delmore Brothers—who toured widely and depended upon Hatch Show Print to supply posters for road shows. In 1943, the Opry moved to Ryman Auditorium, a short walk from the front door of Hatch Show Print, making it easier for country's biggest names to order posters.
Will T. Hatch used his skill as a master carver to chisel and gouge the wood blocks, creating iconic images of Roy Acuff, Eddy Arnold, Red Foley, Bill Monroe, Minnie Pearl, Ernest Tubb, and other stars of the Grand Ole Opry. At a time when posters were often the only means of advertising effectively in small-town America, a Hatch Show Print poster was, as Minnie Pearl put it, "all you needed to let folks know the Opry was coming to town." 
This book focuses on the shop's history, through the lens of country music, including the Grand Ole Opry, and many others who have contributed to the genre over the last century.
Softcover. 120 pages, illustrated with color photos.