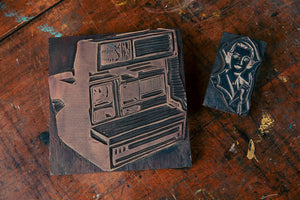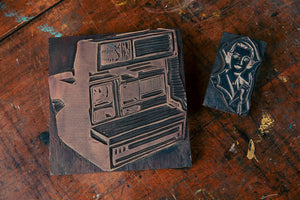 On Sale
Examine Your Selfie Poster
This unique poster combines some of the shop's oldest type with contemporary hand-carved printing blocks to create an original poster that's perfect for your home office or studio. 
A play on the old school selfies taken with Polaroid cameras, this piece is the result of a designer inspired by the shop's vast collection of hand-carved printing blocks. A testament to the power of the analog world, "Examine Your Selfie" is an ode to the time it takes to find yourself, develop those "instant" photos, and wait for the ink to dry. 
Designer's Notes
Approximate Size: 6" x 17"
Letterpress print.
Printed on a Vandercook SP-15 or Miehle 29.
Handmade in Nashville, Tennessee.